S.A.C
SKU: {{ Item Code }}:AE5199
In stock
Regular price
Sale price
£ 2.83 GBP
Unit price
per
Black Friday Deal ✓
Sold out
Variable Attenuator IEC 0-20db 5-1000MHz
Variable Attenuator IEC 0-20db 5-1000MHz. Metal housing.
Insertion Loss - Min. Attenuator
5-470MHz - Less than 2dB
470-860MHz - Less than 2dB
860-100MHz - Less than 2.5dB
Insertion Loss - Max. Attenuator
5-470MHz - 20dB
470-860MHz - 20dB
860-100MHz - 20dB

What does this item do?
This "Variable Attenuator IEC 0-20db 5-1000MHz" is an electronic device that can adjustably reduce the power level of a signal across a wide frequency range, specifically from 5 to 1000 MHz. It uses an International Electrotechnical Commission (IEC) connector, which is a common type of RF connector.

The "0-20dB" part of the description tells us that this device can attenuate, or reduce, the signal strength by anywhere from 0 dB (no reduction) up to 20 dB. A decibel (dB) is a logarithmic unit used to express the ratio of two values of a physical quantity, often power or intensity. In this context, each 10 dB decrease corresponds to a tenfold decrease in power. So, for instance, a 20 dB reduction would decrease the power by a factor of 100.

The "5-1000MHz" tells us the frequency range that this device operates over. MHz stands for Megahertz, which is a measure of frequency. A device with this frequency range can work with signals from as low as 5 MHz (like some types of radio or TV signals) up to 1000 MHz (like some types of Wi-Fi or mobile phone signals).

Overall, this device is useful for applications where you need to adjust the power level of a signal within this specific frequency range, such as in telecommunications, radio broadcasting, or signal processing in various kinds of electronics equipment. It allows the user to tune the signal to an appropriate level to prevent overloading or damaging other components in the system, or to optimize the signal-to-noise ratio.

Share
View full details
Collapsible content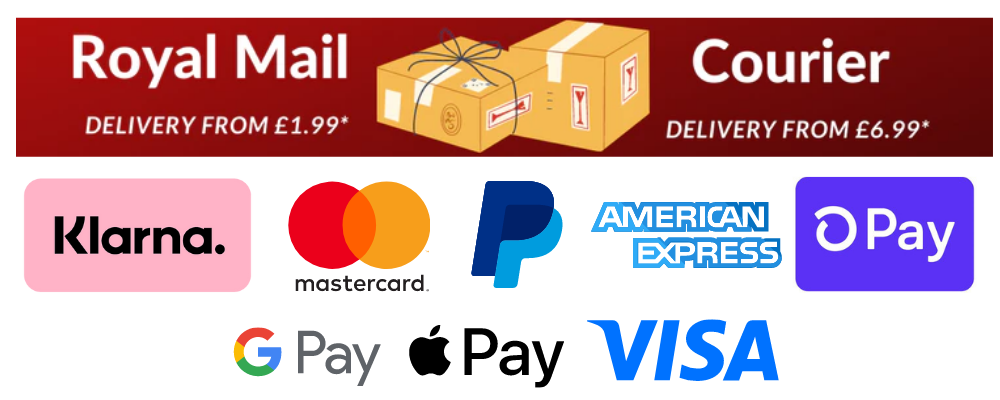 Delivery

Delivery Information:

Royal Mail 48 Large Letter 2-5 working days £1.19 (0-250g)

Royal Mail 48 Small Parcel 2-5 working days £3.39 (251g-2kg)

Royal Mail 48 Medium Parcel 2-5 Working Days £9.99 (2kg-15kg)

Courier Service (DPD/Fedex/UPS/APC) 2-5 Working Days £12.99 (15kg
and up)

Please note: We have a 1-2 Day Handling Time and We Currently Do not offer Collection or Next Day Delivery.
Return Policy

Bristol Communications and Electrical ltd accept returns on all items within 14 days. If there is no fault with the product, the buyer must pay the return postage costs, of which are non-refundable.

If we deem the items returned to be in an unsatisfactory condition we reserve the right to charge up to 40% of the final selling price. This cost will be decided upon receipt of goods. Within this percentage will be the costs to repair/refurbish/repackage items.

Items that are being returned due to buyer error will be refunded MINUS postage costs. Postage costs are set within many of our overall prices, postage costs will be deducted from final refund amounts.

If there was an error on our side, for example incorrect or damaged items we will except all responsibility for postage costs and a full refund will be given.

Please note: You have the right to cancel within 14 days of delivery, if this deadline has passed we will not accept the return request.
Payment Options

How does it work?

Klarna is the smoooth and safe way to get what you love today, and pay over time.

Pay later with Klarna.

Pay in 3 instalments

Spread the cost of your purchase into 3 interest-free instalments. The first payment is made at point of purchase, with remaining instalments scheduled automatically every 30 days.

Pay in 30 days

Make your purchase today so you can try before you buy. Only pay for what you keep. Pay up to 30 days later. No interest. No fees.

Download the APP
Bulk Pricing

Use discount code BULK5 at checkout for 5% off. Valid for 25 or more items.

Need a large quantity? Get in touch for a bespoke quote.
We're an Independent family run business.
Please feel free to get in contact if you need any help or further information on any of our products, give us a call on 01761 452 997 we're here to help.