CCTV Cameras we install and maintain in Bristol and Bath
Pan Tilt and Zoom Camera Installation

A PTZ (Pan-Tilt-Zoom) camera is a type of security camera that offers a range of movement options, allowing for a wide area of coverage. It can pan (move left or right), tilt (move up or down), and zoom (adjust the lens to make the subject appear closer or farther away), either manually via remote control or automatically through preset patterns and schedules. This flexibility, combined with high-quality imaging capabilities, makes PTZ cameras ideal for monitoring large areas and tracking movements in real-time.

Bullet and Domes Installation

A bullet camera is a type of security camera that is cylindrical in shape, resembling a bullet shell or a lipstick tube. These cameras are typically used for long-distance viewing and can be mounted on walls or ceilings. They are known for their straightforward installation and directional view, which means they point in a single direction once installed.

On the other hand, a dome camera is a type of security camera encased in a dome-shaped housing, hence the name. This design allows the camera to rotate and cover a wider field of view. Dome cameras are often used in indoor environments and are more discreet compared to other camera types

Turret Camera Installation

A turret camera, also known as an eyeball camera, is a type of security camera that features a compact, ball-and-socket design. This design allows the camera lens and the IR illuminators to rotate freely in the "eyeball" casing, providing flexibility for the direction of view. Turret cameras are versatile and can be mounted on walls or ceilings. They offer a balance between the discreet profile of dome cameras and the straightforward installation and adjustment of bullet cameras, making them popular for various surveillance applications. Furthermore, turret cameras are often designed to reduce the effect of IR glare and reflection, thereby providing good night vision capabilities.
What do we do?
The first thing we will do is ascertain how many cctv cameras you need based on your requirements.
We will then quote you for our time and the kit needed to install your cctv system.
Hopefully you agree to our prices and we come and install at a time and date to suit you.
We setup the cameras with recorder and add the app to your mobile phone or desktop pc.
We setup any additional line crossing or events and get them sent to you in real time if needed.
CCTV installation bristol and bath
CCTV Installation

Almondsbury
Alveston
Avonmouth
Ashley Down
Barr's Court
Bedminster
Bedminster Down
Bishopston
Bishops Sutton
Bitton
Blagdon
Bradley Stoke
Brislington
Bromley Heath

CCTV Installers

Cheddar
Chelwood
Chewton Mendip
Chew Valley
Chew Magna
Chew Stoke
Churchill
Clevedon
Clutton
Clifton
Chipping Sodbury
Coalpit Heath
Compton Martin
Cotham

CCTV Repair

Downend
Easton
East Harptree
Eastville
Emerson's Green
Faulkland
Farmborough
Farrington Gurney
Felton
Filton
Framton Cotterell
Frenchay

CCTV Maintenance

Hallatrow
Hanham
Henleaze
Headley Park
Hinton Blewett
High Littleton
Horfield
Kingswood
Keynsham
Knowle
Longwell Green
Long Ashton
Lyde Green

CCTV Systems

Mangotsfield
Marksbury
Midsomer Norton
Nailsea
Paulton
Pensford
Patchway
Peasdown St John
Pill
Portishead
Publow
Radstock
Radford
Redfield
Redland

CCTV Solutions

Saltford
Sneyd Park
Soundwell
Southmead
Southville
St Andrews
St George
Stapleton
Stanton Wick
Ston Easton
Stoke Bishop
Stoke Lodge

CCTV Fitting

Temple Cloud
Timsbury
Thornbury
Ubley
Warmley
Wells
Westbury Park
West Harptree
Westbury on Trym
Winford
Winterbourne
Whitchurch
Yate
We are CCTV Installation specialists located in Bristol but operate across the Bristol and Bath areas
Recent CCTV Installations in Bristol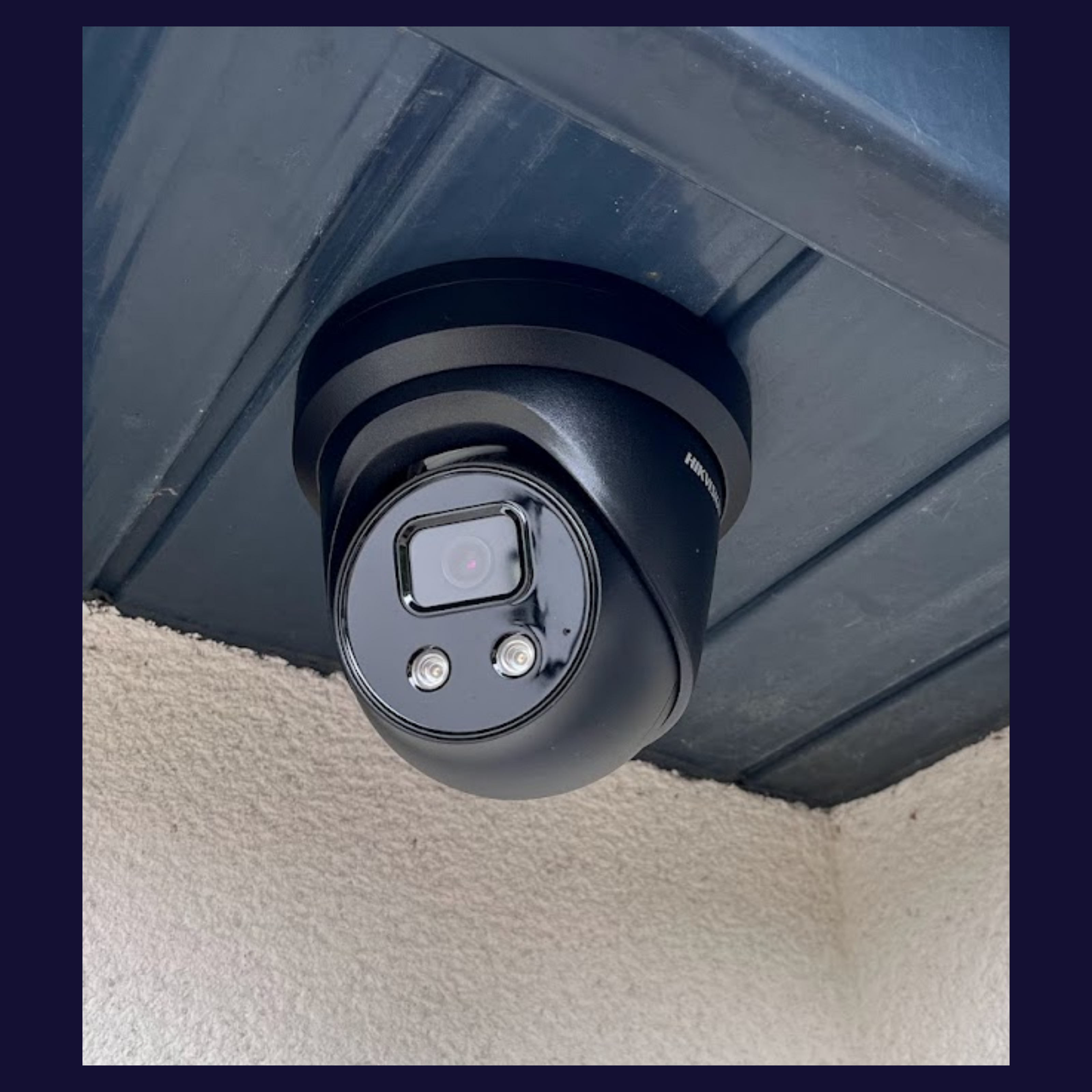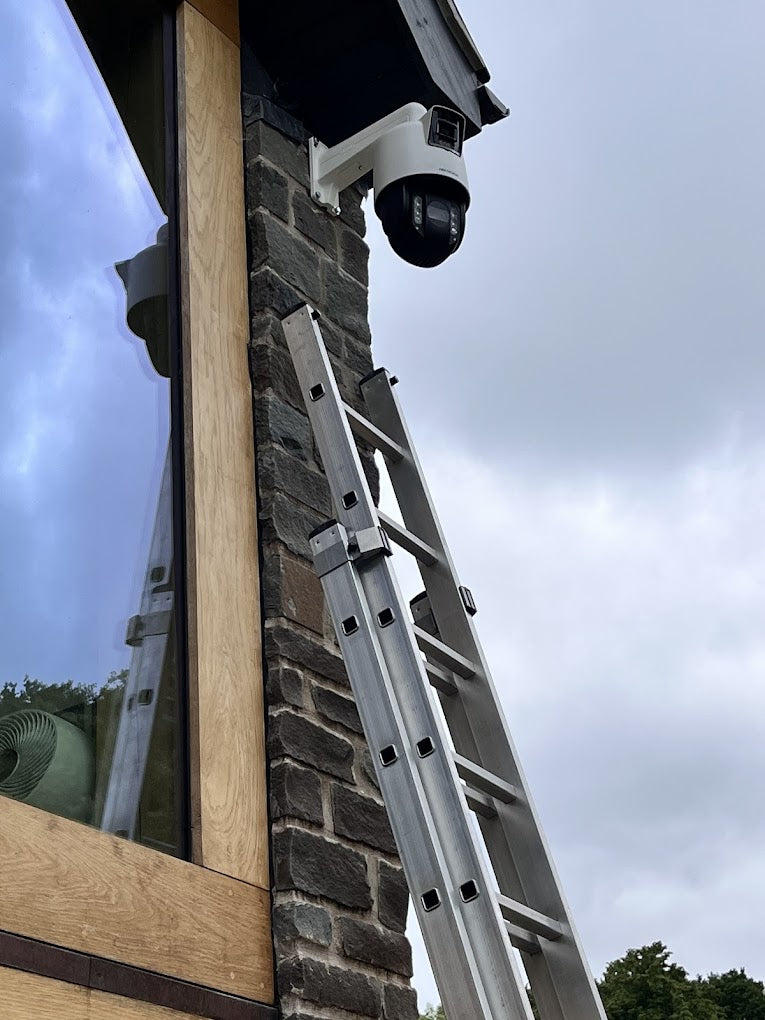 Recent Testimonials
"BCE, Mike and the team at BCE are high recommended. They are a small family run business who provide a high quality personal service to their customers. Mike gave us top advise about the security system we needed and sourced and installed it within the same week. The products and service are high quality and we would highly recommend Mike to provide you with any security advice you need. thank you Mike!"

I'm not an industry professional, just a home owner who wanted some security in our barn and fields. I bought a pretty simple system, that was put together and quoted based upon my requirements. A single camera and a recorder. I also paid for the system to be configured before it was sent out to me.
The kit seems really good quality and Mike has been great helping me to link everything together and get it working as I decided I need to now I've actually got the kit. Really professional support, I couldn't be happier and more grateful.
Great system and super support, absolutely no hesitation in recommending these guys.
The Innovative Features of Hikvision's AX Pro: Redefining Security

The Innovative Features of Hikvision's AX Pro: Redefining Security

AcuSense: The Future of AI-Powered Security, Security is a critical concern for both businesses and homeowners. In an increasingly digital world, the need for intelligent, reliable, and efficient security systems is...

AcuSense: The Future of AI-Powered Security, Security is a critical concern for both businesses and homeowners. In an increasingly digital world, the need for intelligent, reliable, and efficient security systems is...

Recent CCTV Installation in and around Bristol This week we have had a call from a lovely couple near Bristol that wanted to get their CCTV system sorted. They had their Hikvision...

Recent CCTV Installation in and around Bristol This week we have had a call from a lovely couple near Bristol that wanted to get their CCTV system sorted. They had their Hikvision...
CCTV FAQ's
What is CCTV?

CCTV stands for Closed-Circuit Television. It refers to a system of video surveillance that uses cameras to capture and record video footage in a specific area or location. Unlike broadcast television, where the signal is transmitted openly, CCTV is a closed system where the video feeds are privately monitored or recorded for security or surveillance purposes.

CCTV systems typically consist of cameras, recording devices (such as digital video recorders or network video recorders), and monitors. The cameras capture video footage of the designated areas and transmit it either through wired or wireless connections to the recording devices. The recorded video can be viewed in real-time on monitors or stored for later review.

CCTV systems are commonly used for various purposes, such as enhancing security and monitoring activities in public areas, businesses, homes, and other locations. They can help deter crime, provide evidence for investigations, monitor traffic, and improve overall safety and security. The advancement of technology has also introduced features like motion detection, facial recognition, and remote access to CCTV systems, enhancing their capabilities and functionality.
Where can CCTV be installed?

CCTV can be installed in various locations depending on the specific needs and requirements of the surveillance system. Here are some common places where CCTV installations are found:

1. Businesses: CCTV systems are often installed in businesses to monitor and secure the premises. They can be found in retail stores, offices, warehouses, banks, restaurants, and other commercial establishments.

2. Public Areas: CCTV is frequently deployed in public areas such as city streets, parks, transportation hubs (airports, train stations, bus terminals), and public buildings (museums, libraries, government offices) to enhance public safety, deter criminal activities, and assist in law enforcement.

3. Residential Areas: Some homeowners choose to install CCTV systems around their properties for added security. They may be placed at entry points, driveways, or gardens to monitor any suspicious activity or deter potential intruders.

4. Educational Institutions: Schools, colleges, and universities may have CCTV systems installed to ensure the safety of students, staff, and visitors. Cameras may be placed in corridors, classrooms, car parks, and other critical areas.

5. Healthcare Facilities: Hospitals, clinics, and healthcare centers often use CCTV for security purposes, monitoring restricted areas, and ensuring patient safety.

6. Transportation Systems: CCTV is extensively used in transportation systems like trains, buses, and underground stations to monitor passenger safety, detect crimes, and assist in investigations.

7. Industrial Sites: CCTV systems are commonly employed in industrial settings, such as manufacturing plants and construction sites, to monitor operations, enhance safety protocols, and prevent theft or vandalism.

8. Public and Private Car Parks: CCTV cameras are often installed in car parks to prevent car theft, monitor traffic flow, and enhance overall security.

It's important to note that the installation of CCTV cameras should comply with applicable laws and regulations regarding privacy and surveillance.
Which CCTV system should I purchase?

The choice of CCTV system depends on several factors, including your specific requirements, budget, and the area you want to monitor. Here are some considerations to help you make an informed decision:

1. Purpose: Determine the purpose of installing the CCTV system. Are you primarily concerned with security, monitoring employees, or preventing theft? Understanding your objective will help you choose the right features and camera types.

2. Area Coverage: Assess the size and layout of the area you want to monitor. This will determine the number of cameras and their placement. Consider whether you need wide-angle coverage, zoom capabilities, or specialized cameras for specific purposes (e.g., night vision, outdoor weather resistance).

3. Resolution: Higher resolution cameras provide clearer and more detailed video footage. Consider opting for at least 1080p (Full HD) resolution or higher for better image quality. If you need to capture fine details or facial recognition, consider higher resolutions like 4K.

4. Camera Types: There are various types of CCTV cameras available, such as dome cameras, bullet cameras, PTZ (Pan-Tilt-Zoom) cameras, and more. Each has its own advantages and is suitable for different situations. Dome cameras are often used for indoor monitoring, bullet cameras for outdoor surveillance, and PTZ cameras for areas requiring flexible monitoring and zoom capabilities.

5. Recording and Storage: Decide how you want to store the recorded footage. CCTV systems typically use DVRs (Digital Video Recorders) or NVRs (Network Video Recorders) to save and manage video data. Consider factors like storage capacity, video compression formats, and whether you want to store footage locally or on the cloud.

6. Connectivity and Remote Access: Determine whether you want to access the CCTV system remotely. Some systems offer mobile apps or web interfaces that allow you to view live or recorded footage from anywhere using your smartphone, tablet, or computer.

7. Budget: Set a budget for your CCTV system. Prices can vary based on the number of cameras, their features, recording devices, and installation costs. Strike a balance between your requirements and budget to find the best system for your needs.

8. Professional Installation: Consider whether you have the expertise to install the system yourself or if you prefer professional installation services. Complex setups may require professional assistance to ensure proper installation and configuration.

It is advisable to research different CCTV brands and consult with security professionals such as Bristol Communications and Electrical to get recommendations tailored to your specific needs.
There as several types of CCTV cameras what is the difference between them?

Indeed, there are several types of CCTV cameras available, each with its own design and functionality. Here are some common types and their differences:

1. Dome Cameras: Dome cameras have a dome-shaped housing and are commonly used in indoor environments. They offer a discreet appearance and are less intrusive. Dome cameras can have fixed lenses or varifocal lenses (allowing manual adjustment of the focal length) and may offer features like infrared (IR) night vision and pan-tilt-zoom (PTZ) capabilities.

2. Bullet Cameras: Bullet cameras have a cylindrical shape and are typically used for outdoor surveillance. They are easily visible and act as a deterrent. Bullet cameras are often weatherproof and come with features like IR night vision, varifocal lenses, and sometimes PTZ capabilities.

3. PTZ Cameras: PTZ (Pan-Tilt-Zoom) cameras offer the ability to pan (rotate horizontally), tilt (rotate vertically), and zoom in or out. They are remotely controllable, allowing operators to adjust the camera's direction and zoom in on specific areas of interest. PTZ cameras are commonly used in large areas that require flexible monitoring and the ability to track moving objects.

4. Box Cameras: Box cameras are larger, box-shaped cameras that offer flexibility in lens selection. They typically require an additional housing for outdoor use. Box cameras allow for interchangeable lenses, making them suitable for specific monitoring needs, such as long-range surveillance or low-light conditions.

5. Dome PTZ Cameras: Dome PTZ cameras combine the features of dome cameras and PTZ cameras. They have a dome-shaped housing with PTZ capabilities, allowing for remote control of pan, tilt, and zoom functions. Dome PTZ cameras are often used in areas where a combination of discreet appearance and flexible monitoring is desired.

6. Thermal Cameras: Thermal cameras, also known as thermal imaging cameras, detect infrared radiation and display the resulting thermal image. They are used for applications where detecting heat signatures is crucial, such as in complete darkness or in environments with poor visibility due to smoke or fog. Thermal cameras can be found in security and surveillance systems, as well as in industries like firefighting and industrial inspections.

These are just a few examples of CCTV camera types, and there are variations and subcategories within each type. When choosing a CCTV camera, consider factors such as the desired application, environment (indoor or outdoor), required features (night vision, PTZ, etc.), and budget constraints to select the most suitable camera for your specific needs.
Can CCTV recordings be used as evidence?

Yes, CCTV recordings can be used as evidence in various legal proceedings. The admissibility of CCTV footage as evidence depends on several factors, including specific laws and regulations, the authenticity and integrity of the footage, and compliance with legal requirements.

In many cases, CCTV footage can be considered valid evidence in court, subject to certain conditions. These conditions may include:

1. Authenticity: The authenticity of the CCTV footage needs to be established, ensuring that it has not been tampered with or altered. This may involve verifying the chain of custody, ensuring the integrity of the recording, and confirming that the footage accurately represents the events in question.

2. Legal Compliance: The use of CCTV cameras must comply with applicable laws and regulations governing surveillance and privacy. This includes obtaining any necessary consents, complying with data protection laws, and adhering to any specific guidelines or requirements set by the relevant authorities.

3. Relevant and Material: The CCTV footage must be relevant to the case and have probative value. It should be directly related to the events or incidents under investigation and contribute to establishing the truth or disproving a claim.

4. Clear and Unambiguous: The quality and clarity of the CCTV footage can affect its admissibility. The footage should be clear enough to enable identification of individuals, objects, or activities relevant to the case.

5. Expert Testimony: In some cases, expert testimony may be required to explain and interpret the CCTV footage, especially if technical aspects or enhancements are involved. An expert can help authenticate the footage and provide analysis to support its admissibility and interpretation.

It's important to consult with legal professionals familiar with the specific laws and procedures to understand the admissibility of CCTV footage as evidence in your particular case.
Why should I choose a CCTV system over a ring doorbell?

Choosing between a CCTV system and a Ring doorbell depends on your specific needs and priorities. Here are some factors to consider when making a decision:

1. Coverage Area: CCTV systems typically offer broader coverage as they involve multiple cameras that can monitor various areas of your property. They provide comprehensive surveillance, including entry points, outdoor spaces, and other vulnerable areas. In contrast, Ring doorbells focus primarily on monitoring the front door area.

2. Scalability: CCTV systems can be easily expanded by adding additional cameras to meet your evolving security needs. You have the flexibility to customize the coverage and scale up the system as required. On the other hand, Ring doorbells are limited to monitoring the front door area and cannot be easily expanded to cover other parts of your property.

3. Camera Features: CCTV cameras often provide a wider range of features compared to Ring doorbells. Depending on the camera type, you can have features like pan-tilt-zoom (PTZ) capabilities, night vision, higher resolutions, and advanced analytics. These features allow for greater control, customization, and improved video quality.

4. Recording and Storage: CCTV systems usually include dedicated recording devices (DVRs or NVRs) that store footage locally or on networked storage devices. This provides greater control over your recordings and eliminates reliance on cloud-based services. In contrast, Ring doorbells typically store footage in the cloud, which may require a subscription fee for extended storage.

5. Integration and Compatibility: CCTV systems often offer greater integration options with other security devices and automation systems. They can be integrated with access control systems, alarms, and other security components for a comprehensive solution. Ring doorbells, while compatible with some smart home devices, primarily focus on doorbell functionality and integration with the Ring ecosystem.

6. Cost: Ring doorbells are generally more cost-effective compared to a full-fledged CCTV system. They provide a budget-friendly option for those primarily concerned with monitoring the front door area. CCTV systems, on the other hand, involve the cost of multiple cameras, recording devices, cabling, and installation, which can be more expensive upfront.

Ultimately, the choice between a CCTV system and a Ring doorbell depends on your specific security requirements, the size and layout of your property, desired coverage, budget, and the level of customisation and features you need. It's advisable to assess your needs, research the capabilities of both options, and consider consulting with security professionals to determine the most suitable solution for your home or business.
How far can CCTV cameras see?

The distance that CCTV cameras can effectively see depends on various factors, including the camera's specifications, lens type, lighting conditions, and resolution. Here are some key factors to consider:

1. Camera Specifications: Different CCTV cameras have different capabilities, and their specifications can impact the maximum distance they can effectively see. Factors like the sensor size, focal length, and lens quality play a role in determining the camera's range and image clarity.

2. Lens Type: The type of lens used in the CCTV camera affects its field of view and focal length. Cameras with fixed lenses typically have a specific field of view and may be suitable for short to medium distances. Cameras with varifocal or zoom lenses provide the flexibility to adjust the focal length and zoom in or out, enabling surveillance of both short and long distances.

3. Lighting Conditions: Adequate lighting is essential for clear visibility in CCTV footage. In well-lit areas, cameras can capture images over greater distances. However, in low-light conditions or at night, the camera's ability to see distant objects may be limited. Cameras equipped with infrared (IR) or night vision capabilities can extend their range in low-light environments.

4. Camera Resolution: Higher resolution cameras capture more details, allowing for better identification and visibility of objects at greater distances. Cameras with higher resolutions, such as 4K or ultra-high definition (UHD), are generally better suited for long-range monitoring compared to lower-resolution cameras.

5. Environmental Factors: Environmental conditions such as fog, rain, or obstructions like buildings or vegetation can affect visibility. These factors may reduce the effective range of CCTV cameras.

As a general guideline, typical CCTV cameras with standard lenses can effectively monitor areas ranging from a few meters (for close-range surveillance) to several tens or even hundreds of meters (for long-range surveillance). However, it's important to consult the manufacturer's specifications and consider the specific conditions and requirements of your surveillance scenario to determine the optimal camera choice for your desired distance and visibility needs.
How many CCTV cameras do I need?

The number of CCTV cameras you need depends on several factors, including the size and layout of the area you want to monitor, the specific surveillance objectives, and your budget. Here are some considerations to help you determine the number of CCTV cameras required:

1. Area Coverage: Assess the area you want to monitor and identify critical points that need surveillance. Consider entry points, high-risk areas, blind spots, and locations where valuable assets are stored. Determine the field of view required for each area and how much coverage overlap is necessary.

2. Camera Placement: Consider the optimal placement of cameras to achieve the desired coverage. Factors like mounting height, angles, and line of sight should be taken into account. For example, wide-angle cameras may cover a larger area, while PTZ cameras can monitor multiple areas with a single camera.

3. Specific Monitoring Needs: Consider the specific surveillance objectives. If your goal is to monitor a large area comprehensively, you may need more cameras to ensure adequate coverage. If you are primarily concerned with securing specific entry points, a smaller number of strategically placed cameras may suffice.

4. Budget: Determine your budget for the CCTV system, as it will influence the number of cameras you can afford. Remember to consider not only the camera cost but also the associated infrastructure, storage devices, and installation expenses.

5. Future Expansion: Consider any future plans for expansion or potential changes in the monitored area. Installing a scalable CCTV system that can accommodate additional cameras if needed may be a wise choice.

It's advisable to consult with security professionals or CCTV system providers who can conduct a site survey and help you assess your specific requirements. They can provide recommendations on camera placement, coverage areas, and the number of cameras needed to meet your surveillance goals effectively.
Are CCTV cameras an effective deterrent to burglars?

Yes, CCTV cameras can be an effective deterrent to burglars and other potential criminals. Here's why:

1. Visible Presence: The mere presence of CCTV cameras can act as a deterrent. Burglars are more likely to avoid targeting properties that have visible cameras because they increase the risk of being caught and identified. The perception of being under surveillance can discourage criminal activity.

2. Increased Risk: CCTV cameras increase the risk for burglars. Knowing that their actions are being recorded can deter them from attempting to break into a property or commit unlawful activities. The fear of being captured on camera and leaving behind incriminating evidence can make burglars think twice before targeting a location.

3. Evidence for Investigations: In the event of a break-in or criminal activity, CCTV cameras can provide valuable evidence for investigations and prosecution. The recorded footage can help identify the perpetrators, their actions, and potentially lead to their arrest and conviction.

4. Remote Monitoring: With advancements in technology, many CCTV systems allow for remote monitoring. Property owners or security personnel can view live or recorded footage from anywhere using mobile devices or computers. This capability adds an additional layer of security and enables proactive response to potential threats.

5. Alert Systems: Some CCTV systems are equipped with motion detection or analytics capabilities. These features can trigger alerts or alarms when suspicious activity is detected. The immediate alert can prompt security personnel or property owners to take swift action, preventing or minimizing the impact of a burglary.

It's important to note that while CCTV cameras can be effective deterrents, they should be part of a comprehensive security strategy that includes other measures like proper lighting, access control systems, alarms, and physical barriers. A combination of security measures provides a stronger defense against burglaries and enhances overall security levels.
Why should I choose wired CCTV cameras over wifi cameras?

Choosing between wired cameras and Wi-Fi cameras depends on your specific needs and preferences. Here are some reasons why you might consider wired cameras:

1. Reliable Connection: Wired cameras provide a reliable and stable connection. They are directly connected to the recording device or network via cables, ensuring a consistent and uninterrupted transmission of video footage. This reliability can be important for critical applications where a stable connection is essential.

2. Better Bandwidth: Wired cameras typically offer higher bandwidth compared to Wi-Fi cameras. This allows for the transmission of high-quality video streams without significant degradation or lag. If you require higher-resolution footage or real-time monitoring, wired cameras can deliver better performance.

3. Enhanced Security: Wired cameras offer a higher level of security compared to Wi-Fi cameras. Since they are not connected to the internet or Wi-Fi networks, they are less vulnerable to hacking or unauthorized access. This can be particularly important in sensitive or high-security environments.

4. Long Distance Coverage: Wired cameras are suitable for applications where the cameras need to be placed far away from the recording device or network infrastructure. They can cover longer distances without experiencing signal loss or degradation, making them ideal for large properties or areas with challenging wiring conditions.

5. Power Supply: Wired cameras are often powered by the same cables used for data transmission (e.g., Ethernet cables), eliminating the need for separate power sources or batteries. This simplifies installation and maintenance and ensures continuous power supply to the cameras.

6. Reduced Interference: Wired cameras are not susceptible to wireless interference, which can affect Wi-Fi cameras. Interference from other electronic devices or neighboring networks can impact the reliability and performance of Wi-Fi cameras, while wired cameras are not affected by such issues.


What's the difference between a DVR and NVR system?

DVR (Digital Video Recorder) and NVR (Network Video Recorder) are two different types of video recording systems used in CCTV surveillance. Here are the key differences between them:

1. Analog vs. IP Cameras: DVRs are designed to work with analog cameras, which transmit video signals in analog format. NVRs, on the other hand, are designed for use with IP (Internet Protocol) cameras that capture and transmit video digitally over an IP network.

2. Video Encoding: DVRs receive analog video signals from cameras and convert them into a digital format for recording. NVRs, on the other hand, receive already encoded digital video streams from IP cameras, eliminating the need for additional encoding.

3. Network Connectivity: DVRs typically do not have built-in network capabilities and primarily function as standalone systems. NVRs, on the other hand, are equipped with network interfaces and can connect directly to IP cameras over a network infrastructure.

4. Camera Compatibility: DVRs are compatible with analog cameras, including older models, but not with IP cameras. NVRs are designed specifically for use with IP cameras, providing compatibility with a wide range of IP camera models and brands.

5. Video Quality and Resolution: DVRs, being analog-based systems, generally offer lower video resolutions compared to NVRs. IP cameras can capture and transmit higher-resolution video, allowing NVRs to record and display higher-quality footage.

6. Scalability: NVR systems offer more scalability compared to DVR systems. With NVRs, it is easier to add or remove IP cameras and expand the surveillance system as needed. DVR systems, on the other hand, may require additional hardware or configuration changes to accommodate changes in camera count.

7. Storage and Bandwidth: DVRs typically store recorded video footage on internal hard drives within the DVR unit itself. NVRs, on the other hand, can store video footage on both internal and external storage devices, such as network-attached storage (NAS) systems. NVRs also offer more flexibility in managing bandwidth, as video streams are transmitted over the network.

8. Remote Access: Both DVRs and NVRs generally offer remote access capabilities. However, NVRs, being network-based, often provide more advanced remote viewing options, including mobile apps and web browser access, allowing users to monitor and manage the system from anywhere with an internet connection.

When choosing between a DVR and NVR system, consider factors such as the type of cameras you intend to use (analog or IP), desired video quality, scalability needs, network infrastructure, and budget. Understanding the differences between these systems will help you make an informed decision based on your specific surveillance requirements.
What does megapixel or MP mean in regards to cctv cameras?

In the context of CCTV cameras, the term "megapixel" or "MP" refers to the resolution of the camera's image sensor. It indicates the number of individual pixels the camera's sensor can capture and is used as a measure of the camera's image quality and level of detail.

A pixel is the smallest unit of a digital image, and the more pixels a camera's sensor can capture, the higher the resolution of the resulting image. In other words, a higher megapixel count means more image detail and clarity.

For example, a 1-megapixel (1MP) camera has a resolution of approximately 1 million pixels. Common megapixel resolutions for CCTV cameras include 2MP (1080p Full HD), 4MP, 5MP, 8MP (4K Ultra HD), and even higher resolutions.

Here's a general guideline on the image quality and typical usage of different megapixel resolutions:

- 1MP (720p HD): This resolution provides basic image quality suitable for general surveillance applications where detailed image capture is not a high priority.

- 2MP (1080p Full HD): This resolution offers higher image quality with increased detail and clarity. It is widely used in various applications, including retail stores, offices, and outdoor surveillance.

- 4MP and 5MP: These resolutions provide even higher image quality, capturing more detail and allowing for greater zooming capabilities during playback. They are suitable for applications where finer details need to be observed.

- 8MP (4K Ultra HD): Cameras with 8MP resolution offer exceptional image quality, providing highly detailed and crisp images. They are often used in applications where precise identification or monitoring of objects or individuals

It's important to note that while megapixel count is an important factor in determining image quality, other factors like lens quality, sensor sensitivity, and image processing capabilities also influence the overall performance of a CCTV camera. Evaluating these factors along with the megapixel resolution will help you choose a camera that best meets your surveillance requirements.
What is a good frame rate or fps for cctv cameras?

The frame rate or frames per second (fps) refers to the number of individual frames captured by a CCTV camera in one second. The frame rate plays a crucial role in determining the smoothness and fluidity of the recorded video footage. The appropriate frame rate for a CCTV camera depends on the specific surveillance requirements and the level of detail needed in the captured video. Here are some general considerations:

1. Standard Frame Rates: Common standard frame rates for CCTV cameras are 30 fps (frames per second) and 25 fps. These frame rates provide smooth video playback and are suitable for most general surveillance applications.

2. Real-Time Monitoring: For real-time monitoring scenarios where capturing every detail and movement is critical, higher frame rates are preferred. Frame rates of 30 fps or higher can provide smoother and more responsive video feeds, enabling better situational awareness and capturing fast-moving objects or individuals more accurately.

3. Recording vs. Live Viewing: In many cases, the frame rate for recording video footage may be different from the frame rate used for live viewing. While a higher frame rate is beneficial for live monitoring, it may result in larger file sizes and increased storage requirements. For recording purposes, a frame rate of 15 fps or higher is generally considered sufficient, depending on the specific application and desired level of detail.

4. Bandwidth and Storage Considerations: It's important to consider bandwidth and storage limitations when determining the frame rate. Higher frame rates generate more data, which can impact network bandwidth and storage requirements. Assess the available bandwidth and storage capacity to ensure smooth video transmission and adequate storage capabilities.

5. Application-Specific Considerations: Certain applications may require higher frame rates. For example, in scenarios that involve fast-moving objects or require precise analysis of motion (e.g., sports arenas, traffic monitoring, or object tracking), higher frame rates, such as 60 fps or even higher, may be necessary to capture critical details accurately.

It's important to note that the frame rate should be balanced with other factors like camera resolution, available network bandwidth, storage capacity, and processing power of the recording system. It's advisable to consult with CCTV professionals or consider the specific requirements of your surveillance application to determine the optimal frame rate for your CCTV cameras.